2023 Legacy Challenge: Trek to Tribute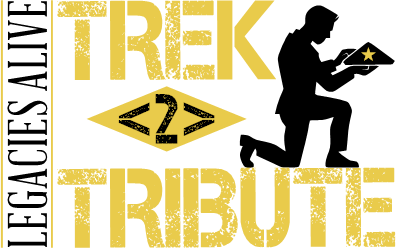 WHERE
Dana Point, CA → Salinas, CA
WHEN
24 September 2023-Estimated 4 Weeks
WHY
To Remember and Honor the Legacies of Our Fallen Heroes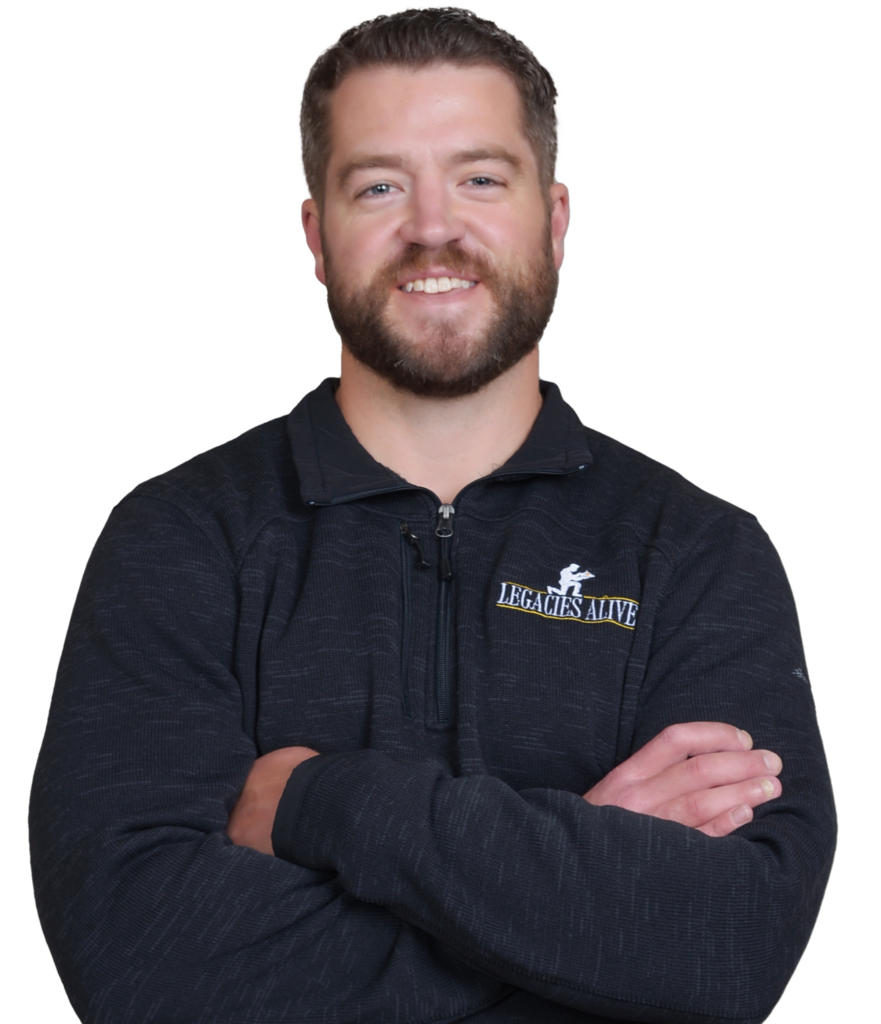 A Note From Shawn Patterson
My name is Shawn Patterson and I cannot be more excited to be the 2023 Legacies Alive Challenger! I am a husband, a father, a dedicated first responder, and like so many of you who have served our Country, a proud US Army Veteran.
As an Army Ranger, I deployed twice to Afghanistan in support of combat operations with the 75th Ranger Regiment. I fought alongside our friends and family members for a just cause. The victories we saw on the battlefield achieved several strategic objectives, but that came at a price.
During my first deployment to Afghanistan in 2011, two of my close friends were killed in action—US Army Sergeant Tyler Holtz and Specialist Ricardo Cerros, Jr. For the last decade I have struggled with how to honor them as men of courage, honor, and conviction who sacrificed everything so their fellow Soldiers could make it home alive. They are loved and missed every day by those who knew them, most of all by their families.
This year I am partnering with Legacies Alive, an organization focused on supporting our Nation's Gold Star Families, by undertaking the 2023 Legacies Alive Challenge. On September 24, 2023, the 12th anniversary of Tyler's death, I will begin a 425-mile, fourweek hike from Tyler's hometown of Dana Point, CA and finish in Ricardo's hometown of Salinas, CA. My mission is to honor, celebrate, and pay tribute to not just Tyler and Ricardo, but to all have died in service to our Nation.
Please join me on this journey as I seek to raise awareness around the sacrifices our Gold Star Families have made as well as raise funds to erect permanent memorials to honor these Heroes. I look forward to taking this trek with you!
In Honor Of Tyler, Ricardo, & All Who Have Given Their Lives In Service To Our Country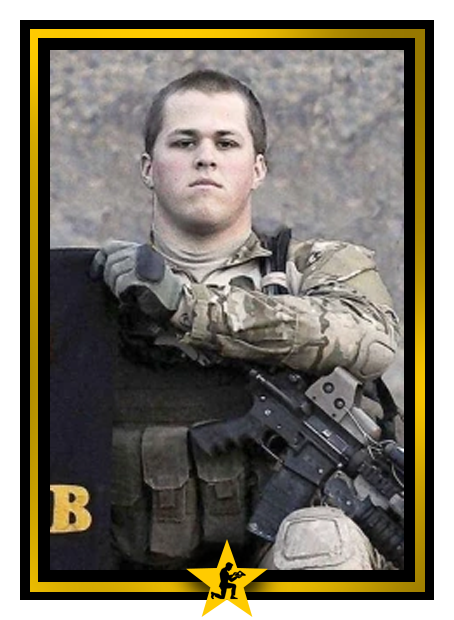 Sergeant Tyler Holtz

KIA September 24, 2011
Sgt. Tyler Nicholas Holtz, 22, was killed by enemy forces during a heavy firefight while conducting combat operations in Wardak Province, Afghanistan. He was leading an assault against an enemy position when he was mortally wounded by small arms fire.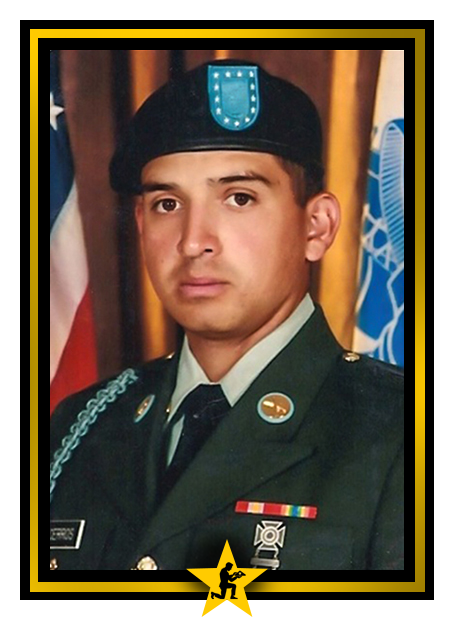 Specialist Ricardo Cerros, Jr.

KIA October 8, 2011
Spc. Ricardo Cerros Jr., 24, was killed by enemy forces during a heavy firefight while conducting combat operations in Logar Province, Afghanistan. He was mortally wounded by an enemy grenade as he was providing cover for a wounded soldier. He selflessly gave his life to shield his comrade from the fragmentation.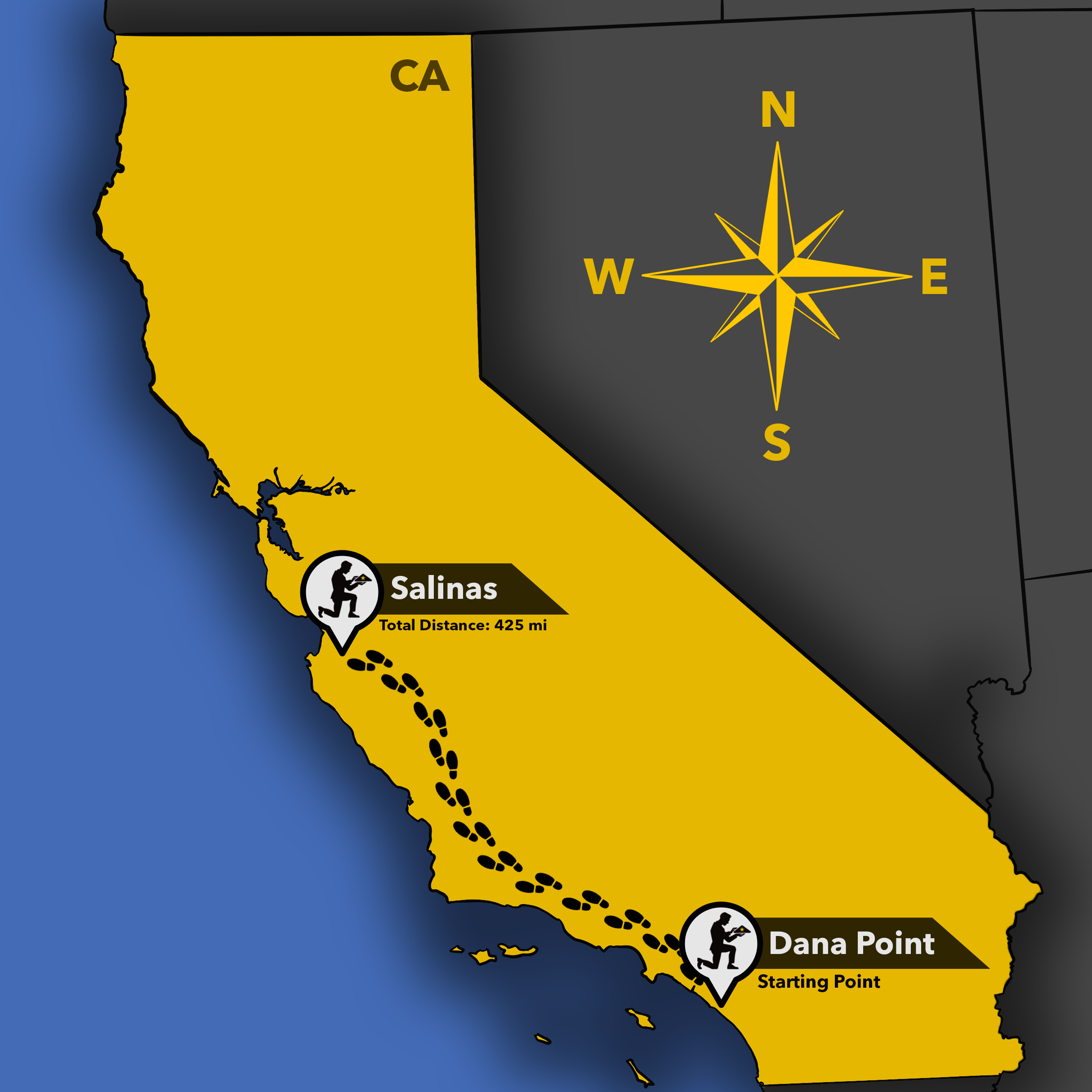 Date
Start Location
Number of Miles
9/24/2023
Dana Point
Lantern Bay Park, 25111 Park Lantern
10.00
9/25/2023
Laguna Beach
It's Thyme,inc., 2495 Laguna Canyon Road
20.30
9/26/2023
Santa Ana
7-Eleven, 5210 West 1st. St.
20.50
9/27/2023
Whittier
Denny's, 8425 Pioneer Blvd., Whittier, CA
20.60
9/28/2023
REST DAY
9/29/2023
Glendale
SuperKing Markets, 6501 San Fernando Road,Glendale, CA
19.70
9/30/2023
West Hills
Shadow Rank Park, 22633 Vanowen St., West Hill, CA 91307
13.40
10/1/2023
Simi Valley
Rancho Simi Community Park, 1765 Royal Ave., Simi Valley, CA 93065
20.90
10/2/2023
Camarillo
Walmart Deli, 275 W. Ventura Blvd., Camarillo, CA 93010
21.00
10/3/2023
Ventura
Mondo's Beach , Pacific Coast Hwy., Ventura, CA 93001
22.10
10/4/2023
Carpinteria
Montecito Fire Dept. #2, 2300 Sycamore Canyon Rd., Montecito, CA 93108
18.60
10/5/2023
Santa Barbara
Rancho San Marcos Golf Course, 4600 CA-154, Santa Barbara, CA 93105
17.10
10/6/2023
REST DAY
10/7/2023
Solvang
Solvang Park, 1630 mission Dr.,Solvang, CA 93463
18.80
10/8/2023
Los Alamos
Arthur Ferrini Park, 267 Bell St., Los Alamos, CA 93440
16.30
10/9/2023
Orcutt
Jack In The Box, 5001 Orcutt Rd., Orcutt, CA 93455
14.30
10/10/2023
Nipono
Vons Grocery, 520 W Tefft St., Nipono, CA 93444
13.10
10/11/2023
Pismo Beach
Shell Gas, 200 5 cities Dr., Pismo Beach, CA 93449
14.30
10/12/2023
San Luis Obispo
7-Eleven, 552 California Blvd., San Luis Obispo, CA 93405
15.10
10/13/2023
REST DAY – TRAVEL DAY
10/14/2023
REST DAY
10/15/2023
Morro Bay
Morro Strand State Beach Campground, Hatteras St., Morro Bay, CA 93442
17.30
10/16/2023
Templeton
Donati Family Vineyard, 2720 Oak View Rd., Templeton, CA 93465
17.70
10/17/2023
San Miguel
Manny's Pizza, 1425 Mission St., San Miguel, CA 93451
21.00
10/18/2023
San Ardo
The Mill at 43 Ranch, 65340 Los Lobos Rd., San Ardo, CA 93450
18.60
10/19/2023
King City
Velero Gas Station, 50940 Mesa Verde Rd., King City, CA 93930
15.30
10/20/2023
Greenfield
Town Burgers, 16 El Camino Real B, Greenfield, CA 93927
14.20
10/21/2023
Soledad
Cal Fire-Gonzalez Facility Station (Fire Station) 31951 McCoy Rd., Soledad, CA 93960
15.20
10/22/2023
Salinas
Tacos Don Ellis, Spence Rd., Salinas, CA

9.60
Total: 425 miles
A Video From Shawn Patterson
Corporate Sponsorship Levels
ALPHA
Company Name on Challenge Website

End of Challenge "Thank you" post

Banner in background (when able)

Logo space on Shawn's apparel

Social Media mentions for all Challenge tags

Mentions on news broadcast (when able)
BRAVO
Company Name on Challenge Website

End of Challenge "Thank you" post

Banner in background (when able)

Logo space on Shawn's apparel

Social Media mentions for all Challenge tags
CHARLIE
Company Name on Challenge Website

End of Challenge "Thank you" post

Banner in background (when able)

Logo space on Shawn's apparel
DELTA
Company Name on Challenge Website

End of Challenge "Thank you" post

Banner in background (when able)
ECHO
Company Name on Challenge Website

End of Challenge "Thank you" post