Location: Tucson, Arizona
Hero: Chris Moon, U.S. Army, SPC, KIA
Chris Moon was a very talented baseball player at Tucson High School who his senior year had a .462 batting average, posted an 8-2 record with a 1.21 ERA behind 90+ mph fastball earning him Southern Arizona Player of the Year. Chris was drafted by the Atlanta Braves, but chose to attend the University of Arizona on a baseball scholarship. However, during his first year in college, Chris felt a burning desire to serve his country and for the second time took the path less traveled, by enlisting in the Army as a scout sniper in the 82nd Airborne Division. Chris became a beloved member of his unit in the 2-508th Parachute Infantry Regiment. Chris was KIA from wounds suffered by an IED in the Arghandab River Valley of Kandahar Province, Afghanistan.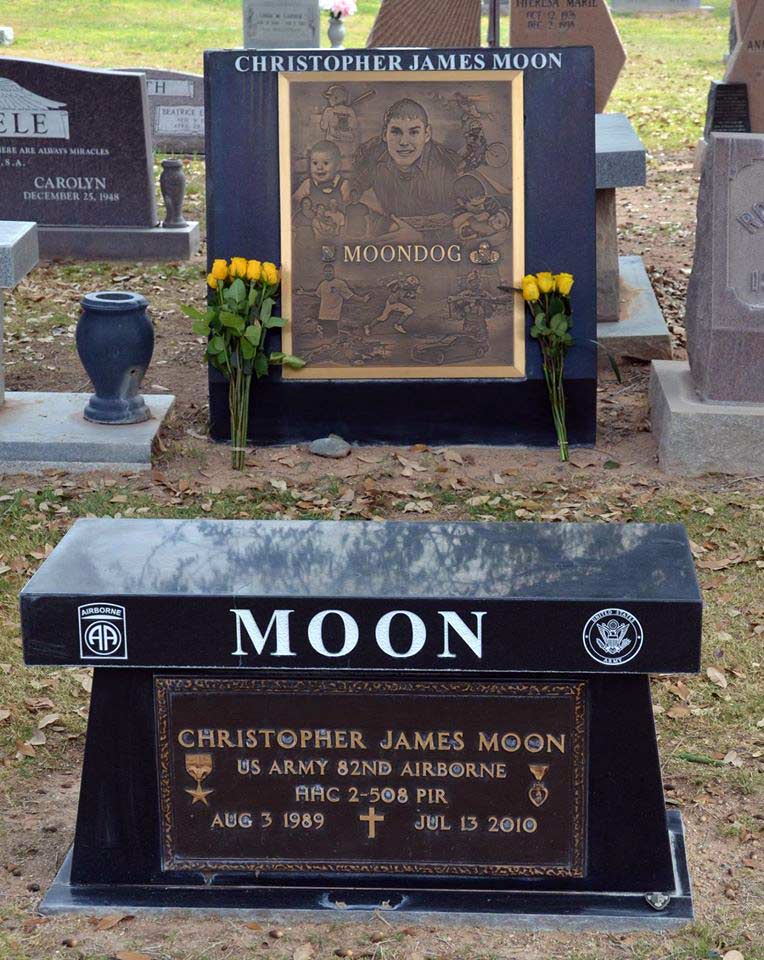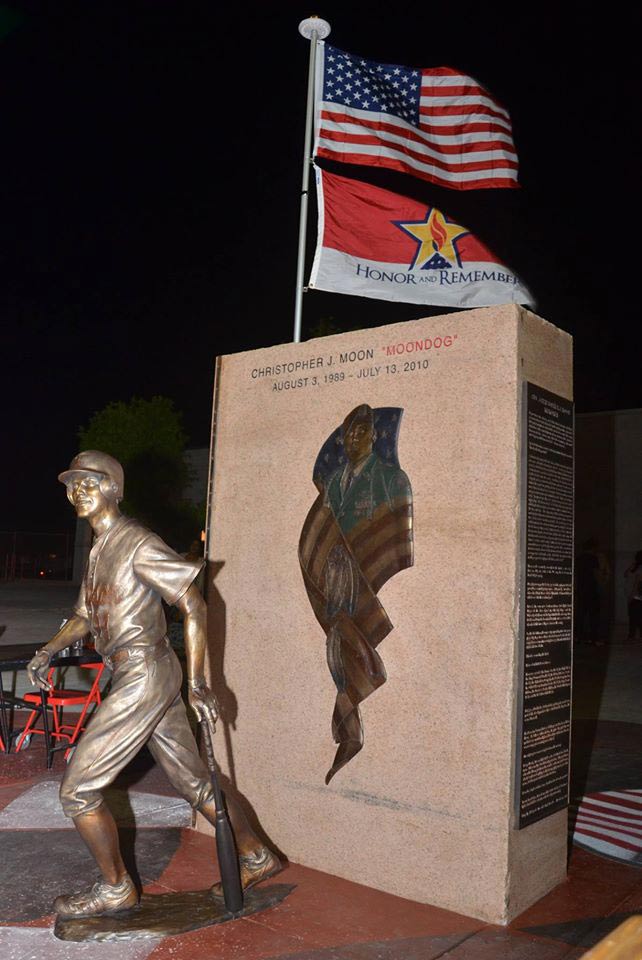 The Chris Moon Memorial preserves the legacy of this big-hearted young man who unselfishly put his talent on the back burner so that he could serve his country in a time of war.
Thanks to your generous donations Legacies Alive was able to contribute over $61,000 to the Chris Moon Memorial.