At the end of February 2020, Legacies Alive was honored to help organize and participate in the USAF SSGT Dylan Elchin Bridge Dedication in Beaver County, PA. The Vanport Bridge that spans the Ohio River in Beaver County was renamed USAF Combat Controller Staff Sgt. Dylan Elchin Memorial Bridge to honor the fallen airman.
The bridge dedication ceremony was a reminder of Dylan's service and the legacy that he has left behind.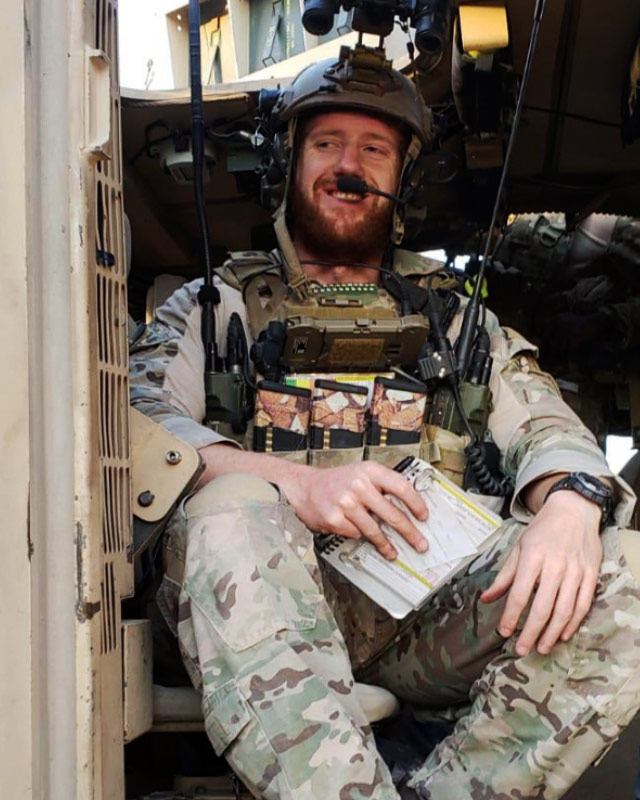 Air Force Staff Sgt. Dylan Elchin served in special operations as a J-Tac Qualified Combat Controller with the US Air Force in the 26th Tactical Squadron. He was a recipient of the Bronze Star, Purple Heart, Army Commendation with Valor, and many other medals. Dylan was one of four U.S. service members killed by a roadside bomb in Afghanistan's Ghazni province in November 2018. He was a 2012 graduate of Hopewell High School in Beaver County. Dylan was considered family by almost everyone around him. He genuinely made a positive impact in some way, shape, or form with anyone who crossed his path.