Location: Beaver County, Pennsylvania
Hero: Dylan J. Elchin
BTHT War Memorials Honoring Dylan J. Elchin & Other Beaver County Heroes
Legacies Alive is currently in the fundraising stages of building 3 war memorials in Beaver County Pennsylvania. Memorials will be located in Brighton Township, Hopewell Township, and Chippewa Township.  These memorials will honor all service members from Beaver County who have paid the high cost of freedom. Honor bricks can be purchased in the names of active, reservist, and retired service members from all branches.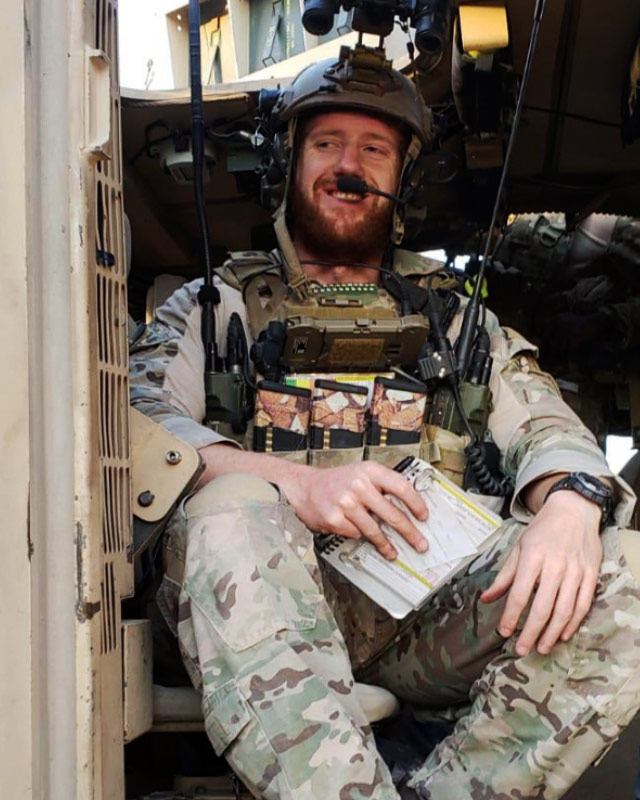 On November 27th, 2018, Staff Sgt, Dylan Elchin, USAF was killed in action while deployed in Afghanistan defending our freedom. Born June 11, 1993 in Brighton Twp, he was a 2012 Hopewell High School Graduate, and a former Boy Scout.
Dylan was in special operations as a J. Tac Qualified Combat Controller with the U.S. Air Force serving with the 26th Special Tactics Squadron. He was a recipient of the Bronze Star, Purple Heart, the Army Commendation With Valor, the Air Force Commendation Medal, the Air Force Combat Action Medal, the Good Conduct Medal, the National Defense Service Medal, the Afghan Campaign Medal, the Global War on Terrorism Service Medal, and the NATO Medal.
Since 1776, many Americans have answered their call to duty by serving in the military protecting liberty. It is with this in mind that we wish to build a memorial not only for Dylan but for our other military service members in Beaver County who have also paid this high cost for freedom. There are many in Beaver County who have served or are presently serving.
Three memorials will be built to represent the places Dylan spent his childhood. In Brighton Twp., the memorial will be displayed at the Hardy Field flagpole. At Hopewell Twp, the memorial will be displayed at Hopewell Community Park. The Chippewa Twp. memorial location will be announced soon.
To honor our veterans and those presently serving, the patio portion of the memorials will have honor bricks with their names engraved on the bricks. The memorials will also have a story board describing our struggle for freedom since 1776, depicting Beaver County's involvement in the fight for freedom.
These memorials will honor those who have paid the ultimate sacrifice. But they are also about us, the living. Their stories of duty, courage, sacrifice and love of country, remind us of what is good in ourselves.  It teaches our children what is great about America and fulfills the unwritten contract we citizens have with our military. If we send our military to foreign lands to defend us, and while defending us they die, we will honor them. They will not be forgotten.
Related
Links & Information